Hello Chris!
Who is Chris? Chis is Michelle's soon to be brother in-law, but he is much more than an in-law title. He is heart and soul, brother, friend, second shooter at weddings, light tester, nanny, newly engaged and a beautiful person. Chris has been helping out Michelle since she started, watching the kids and being a great uncle. He has also been alongside Michelle always jumping in on new projects, modeling and testing light, even though Chris is reserved Michelle describes him as a brother, not a brothers fiance, saying that he is truly a beautiful person.
Recently Chris and his fiance Davey have been staying with Michelle while house hunting. Just a few weeks ago they made a big purchase, their first home. As a new homeowner myself, I am excited for Chris and Davey, house buying is a fun and exhilarating experience.
gen·der-flu·id
adjective
denoting or relating to a person who does not identify themselves as having a fixed gender.
Chris and Michelle did a beautiful project together, that was sparked by season 4 of Orange is the New Black, with the appearance of Ruby Rose. The two artists created an absolutely amazing work of art, confusing, sexy and moving. Chris and Michelle put together a gender fluid shoot. Where Chris was the focus, with makeup done by his talented fiance, Davey, which made for a feminine look while using poses that were more masculine and confrontational. Their hybrid work showcased the beauty in a person without focusing sexuality, bring forward topics of questioning one's identity and struggle within themselves.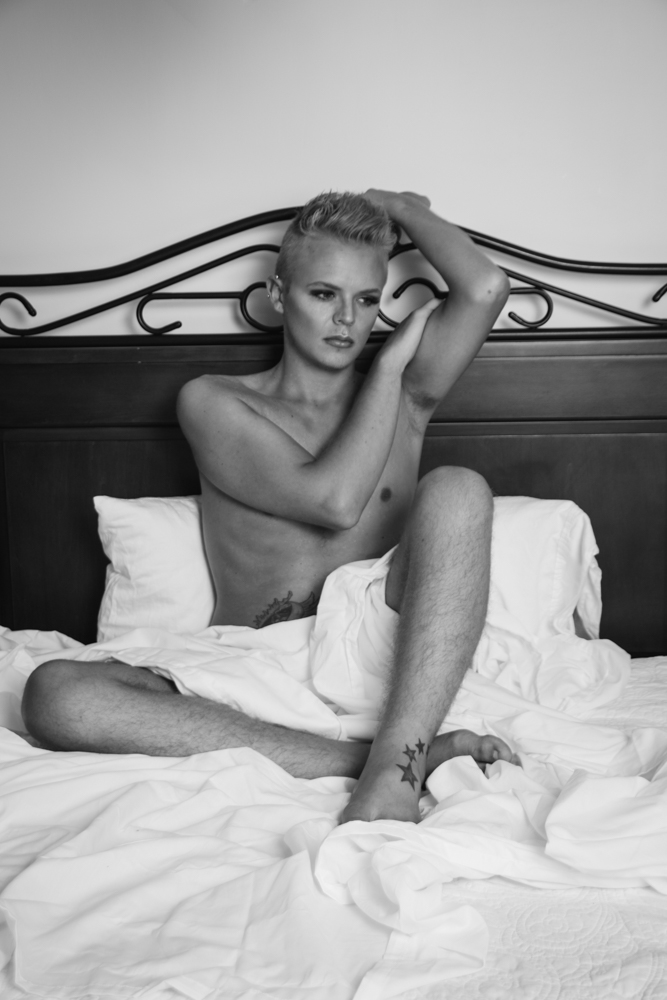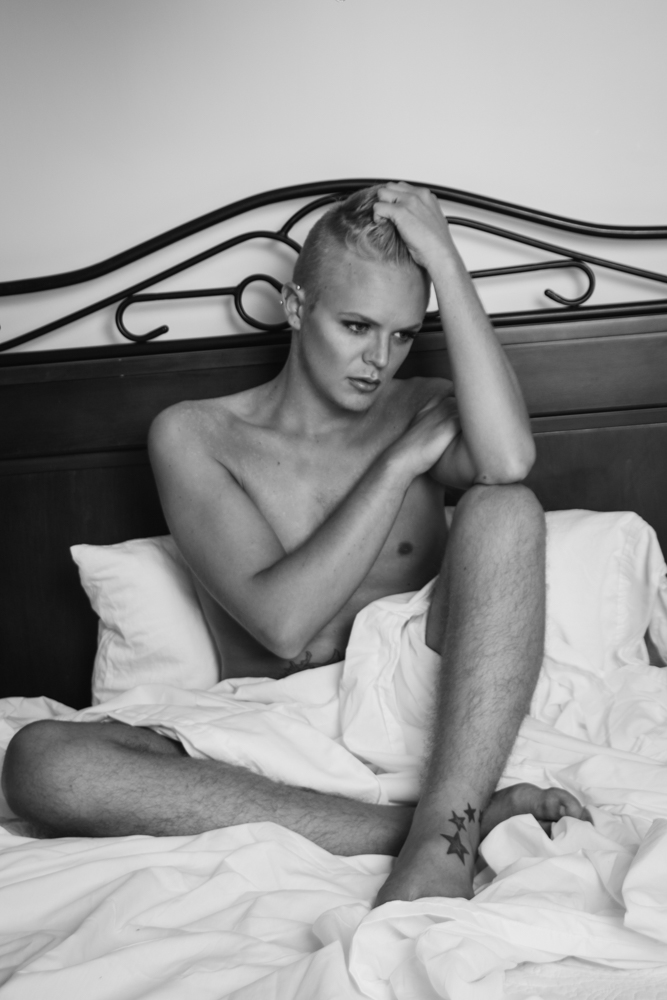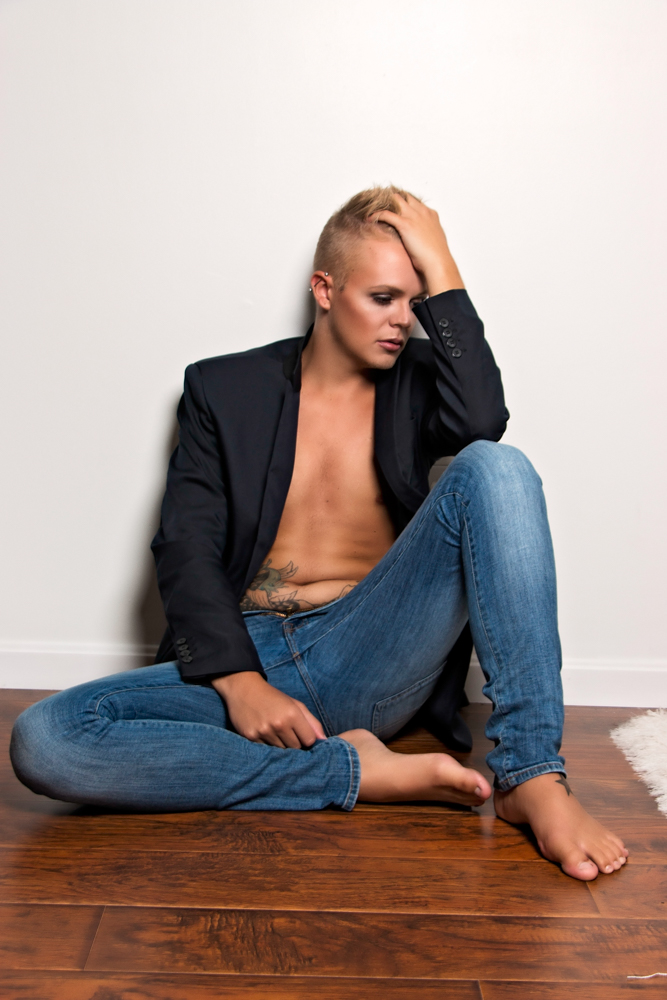 I have had the pleasure of meeting Chris and seeing his work, which is a pleasure. Here is just a snapshot into who Chris is.
What is your profession?
I am a lead teacher at a private school in Alexandria. This will be my third year in the education field.
What is the best part of Michelle's business?
The fact that she gets to show women how beautiful they are in their own skin.
What is your favorite feature of your new house?
Just the fact that it is my house. I love to gardening and enjoy being outside planting my flowers & taking care of them. So I would say that I have my own yard.
Tell us about your gender fluid shoot:
I really enjoyed my shoot. To be honest I've wanted to experience feeling like a model or being one. It also showed me that there are people who identify as gender fluid, something I did not know before this.
How did you meet Davey?
I meet Davey through my sister & his sister. They were best friends growing up and said that they were gonna set us up when we both got older. I saw him once or twice growing up, but he reached out me on Facebook 5 years ago & we've been together ever since.
If you could change one thing about society what would it be any why?
I would definitely change their views on the LGBTQ community. Most people I've met are very welcoming and accepting. I would take the hate out of society. I am axis very anxious person & deal with anxiety on a daily basis, so changing all these things in society I feel like would tremendously help my anxiety.
Favorites!
Pizza topping:
Sausage
TV show or movie:
TV show: I love Lucy & a lot others.
Movie: Fried Green Tomatoes, Beaches
Weekend Activities:
Hanging by the pool, beach. Fall is my favorite season so I'm the fall anything outdoors.
Book:
I haven't really read any books lately. I enjoy reading but I never seem to get around to it.
Cat vs. Dog:
Definitely dogs, however I love all animals.
What would your autobiography be called?
My life living in a shell waiting to break open.
What's something you like to do the old-fashioned way?
This is a tough one for me. Never really thought of myself as an old fashioned guy.
What is your favorite piece of clothing?
My long line cardigan that took me months to find!
What is something you can't live without?
I'd say my fiancé, my family & Bentley.
If you could invite five people, dead or alive, to a dinner party, who would you choose and why?
Kim Kardashian, Nicki Minaj, Khloe Kardashian, a close friend who passed away a few years back, my best friend Amber.
Why?
Kim & Khloe I really look up to, same with Nicki. My friend who passed I miss dearly & my best friend to enjoy all these people with